Renee's 10-Week Transformation Journal
Renee M. is in the 10-week Challenge here at Farrell's Ankeny North. She has been keeping a journal every day since day one, which began July 11th. She is sharing her thoughts and opinions here so you can experience Farrell's and get an inside glimpse into our program, our community and the support we provide.
All posts below have been submitted by Renee and have not been edited.
Week 10, Flashback to Week 5
Friday, September 16: Week 10, Day 70
Today, I relish in the joy of knowing that exercise, smart eating, and the support of friends are truly all that is needed. Of course, a touch of courage, motivation, and a little fear are also required. We all have these skills, knowledge, and characteristics. We just have to take some time and be courageous to learn more about ourselves. In fact, I truly believe that is what holds us back the most. Afraid of what we are going to find…afraid that we are going to discover that we have been making bad choices. We know this but to admit that they are so bad or just not so good that we have to change things or life will deteriorate very fast. Starting something of the unknown is even harder. However, I recently learned that we need to recognize our weaknesses or failures and then accept them and finally celebrate them. Celebrate our failures? Yes, without failures in our lives, we never have the opportunity to learn, live, and change what did not work out so great. Thus, take your fear and use it to your advantage. Use it to move you forward and just watch the improvements in your life come alive again. Just watch the fear slip away and your courage to grow. Never had this in your life, ever? Then, get ready to jump on the most amazing roller coaster of your life and experience things you have never felt or experienced before. Get ready to surprise yourself and get ready to celebrate your failures like you never have before. Get ready and start.
---

Thursday, September 15: Week 10, Day 69

I cannot believe it. I tested this morning since I will be at a charity run on Saturday during normal testing times, AND I lost 20 inches, a little over 17% body fat, and gained more muscle mass. I feel so good and cannot even tell you how grateful I am for the support of the Ankeny Farrell's team. I also took my pictures this afternoon and just know I look better, although I still do not want to look at them….not sure if I ever will. I feel so sick to my stomach to think I looked like that. I know I still look not so good but I know that I am working toward something better….something less and even something amazing. I feel better with less bloating, never feeling "starved," and feeling more confident. I still prefer to stand in the back of the room and don't want others to watch me work out. However, I worry less about it. In fact, I have found that the past few days I care less about what others think. I am working towards better and I am working for me this time, not for others. When I think about where I was in the beginning and where I was at 5 weeks, I look back in my journal and this is what I found.

Week 5, Day 24
I just received my 5-week results, and I measured 6 inches smaller. I cut nearly 2 minutes off my run. I am SOOO excited. I'm down 6 inches AND just in 5 weeks. I don't know how I compare to others but I do not really care (first ever—I always compare myself). I'm just SO excited. Sometimes in the past when I have done a different program, I have been very nervous about whether or not I have done something to lower my weight or my measurements. This time I knew I'd done something but I didn't know how much and it didn't really matter. What did matter was that I did see results. I was excited to find out how much and so proud of myself. It felt good, and I am so excited. Yippy!!


BACK TO THE PRESENT
I hope you can feel how excited I was; now multiply that by a trillion, and that is how I feel today. As I keep going, this is going to grow and grow. I just know it. I will be motivated beyond the ends of the earth and hopefully motivate others by the example I set.

Oh yeah, I forgot to mention that I cut another 30 seconds off of my run. May not have been a big cut BUT I did run ¾ of the way and then run/walk combination the remaining quarter mile. THAT WAS BIG!! I ran all the way down (at my speed) and half way back before I felt I could not go anymore. It is mind over matter, but I also believe it is about strength and I will keep building on that every single day. I will continue to become stronger mentally and physically. Here is to me, and here is to you. You've got this. You can do it. Just try it. And start. We are all scared the first time. I still am but a little less. Want me to go with you? I am in. See you at the next 10-week challenge on October 1.


---

Wednesday, September 14: Week 10, Day 68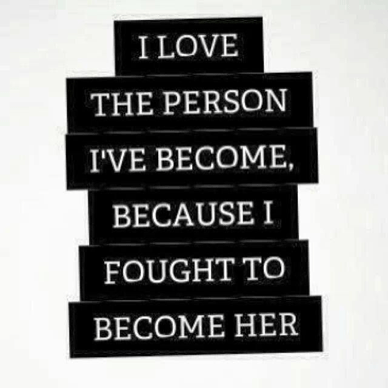 I just learned today one of my 10-weeker classmates has cancer and has been gone due to treatments in Rochester. Not what was my excuse for not going to class yesterday?
We have had several in our class not show up in the mornings, me included. I have gone to afternoon classes or later morning times if I cannot get up or miss my alarm. However, this particular classmate hasn't been there the past two weeks because he has cancer and has been traveling to Mayo Clinic. He also lost his mother during this time frame. Again, what was my excuse for not going yesterday or the other few days that I was absent? I look at some of the excuses or reasons why I haven't been at class and think, "What the heck am I doing?" He definitely has a story that is way better than mine.
We all have stories, and we all have life. We all make mistakes, let things go, and allow things to move up in our priorities over our health. It is not that we make these mistakes, but it is really about what we do after realizing we made bad choices or less-than-best choices that truly matters. How do we turn things around? How do we change?
Well, let me offer you these ideas.
-Be okay with the less-than-perfect choices. Most have made a difference in who I am today.
-Move forward.
-Make the choice to do something, even one thing at a time: Eat better, start physical exercise, share your story.
-Share your journey with someone else. Ask someone to join you. Maybe they need to change their list of priorities but need a little push or just a friend.
-Never look back. It does not matter where you have been but where you are going and how far you have come.
-Always remember your journey and share it every day with someone. You will make a difference, not only in yourself but in others.
There is no flashback here as today was like no other day I have experienced before or an experience that even compares. I sure wish I would not have taken so long to get to know the other 10-weekers in my class. I cannot start over but I can start now. My 10 weeks end this weekend, and I am so anxious not only to see how far I have come but to take this opportunity to start a different journey, to let others into my story, and to continue to make a difference in others' lives. Here are to the mistakes that I have made to lead me to where I am today. Cheers.
---
Tuesday, September 13: Week 10, Day 67
I turned on my car after my early morning workout and a woman was talking about not having electricity or the internet for several days. I am not exactly sure when this happened but it was a month or two prior to the call. She explained that not having lights was easy, but it was harder without internet access. And then she said: "After everything was restored to full working order, we chose not to reconnect our internet." What?? Yes, I did hear her right. She went on to say that it was really hard at first because the internet has become a part of our life lines. The internet is needed for school, games, researching, social media connections, email, and, well, everything. She went on to tell a little more of her story: She just finished her masters, her kids are becoming school-age and would need the internet, and it had become their babysitter for so long. So, they gave it up. There are so many other resources and locations to find internet outside of the home and so they chose to not reconnect it.
That is where I want to get in my life with workouts, healthy eating, and a just plain healthy lifestyle. I want to feel the same type of yearning and need for great personal health like I feel for the need for the internet when I can't get it. That would be a strong love for a healthy lifestyle as I live on the internet for my marketing job and my social media company. Wouldn't this be a great feeling to love to be healthy instead of yearning to not be overweight or not feeling bad all of the time with aches and pains? Wouldn't it be great to yearn for the next day of feeling good about your choices and no guilt as a result of them?
I am getting there and want to keep moving forward without looking back. I have a desire and hunger for more. I am willing to work for it, to get out of my comfort zone and to feel "normal" again and without guilt. That is the biggest thing for me. I do not want to feel bad about myself or for myself. About a month ago, I wrote the following journal entry and I know I may return to this feeling. However, I also know that each time will become easier and easier. I will learn a new feeling of yearning and towards something else. What do you think? Have you had these feelings of guilt before? They will go away and return again but they will go away again.
Week 5, Day 23
I have to write about yesterday again. During my Farrell's workout yesterday, I was feeling a little guilty about some of the days that I had not worked out-- two of them to be exact. I was feeling guilty about not pushing myself and increasing band resistance. I did not feel that I was giving my all. Ok, I was maybe being a bit lazy or not motivated. I cannot feel guilty about this. I was still there and still working out. Getting there is half the battle and not all days are going to be crazy, amazing workouts. But, I am still feeling guilty about the days that I had missed and it makes me want to just give up as I feel like I just messed it all up. "I'll wait until the next session to get a new fresh start."

If I start feeling guilty about what I haven't done, then I'm going to go back into that vicious cycle of starting to workout, feel guilty about something, stop, and then feel horrible about myself again.

AND THEN, there's going to be a longer Journey instead of focusing on what I have been doing in the short time and then every day counts and when I don't work out today I need to just accept it and move on but it is my choice and I have to be happy with my choice and accept that choice regardless of my decision I have that power no one else does
Week 9, Flashback to Week 4
Saturday, September 10: Week 9, Day 64


Today is a work day. I could not sleep so I got up and worked in the yard, garden, and dug into preparing for winter. I finished just in time to get to the last Saturday bands class. I even felt good and strong. I have been looking forward to the day that I would finally start feeling strong again. I guess I am here. It kind of snuck up on me. Things are paying off. My choices are paying off and I feel so good. Not perfect but good and that is all that matters. I will not be a digital memory on Facebook. Yep, I said that once. In fact, here is the journal entry from August 12…nearly a month ago. Enjoy and know that "it" will come. Be better today so you can be better tomorrow. Those are my words of wisdom today and here is the story that got me here.

Week 4, Day 20
On 107.5 today, the big story seemed to be that Macy's was closing 100 stores. The money from the sales of the stores, the story went on, is being put into their digital stores. I can't remember who they said it was but someone estimated recently that malls will soon be obsolete. In relating that to what I'm doing physically, I recognize that if I do not continue to do something about my health I will soon be obsolete. I couldn't help that I had kidney cancer. The doctor said it was just bad luck. But that is now gone 10 years later, and I have to change. I have to do something to keep my kidney healthy. I have to do something to keep my muscles healthy, my mind healthy, my life and relationships healthy. I do not want to be obsolete. I do not want to be only a digital memory on Facebook…yet anyway…and because of my not-so-good choices. I will change. I will be strong mentally.
---

Friday, September 9, 2016: Week 9, Day 63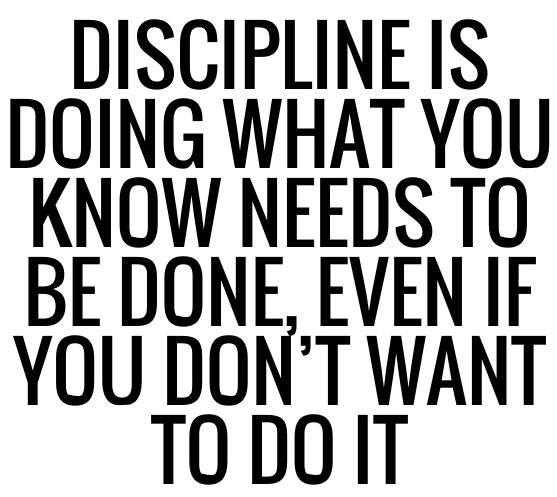 I was so tired today. I had to take my husband to the airport so missed early morning class. I did not get up any earlier than normal but I was really tired this morning. Was I tired or was I thinking about how tired I might be if I go to class today which is the class where non-stop kickboxing is happening? I did also have a headache to kill a small bird due to my allergies. So, I went home, took a nap, worked on a few projects, and then put on my workout clothes and went to the 5:30pm class and stayed for an hour. I did it! Headache still lingering and all. I feel a little better but really because I just did not make an excuse. I even had fun. I saw others that I had never seen and others that I knew. And I was okay with it. I am so glad that I went tonight…better late than never. And I feel good.

My thoughts today reminded me of a day in the first two weeks of the start of my Farrell's workouts….Just a second and let me find it….here it is. And yes, I would say today was out of my comfort zone….literally…only it was a headache and not my shoulder.

Week 4, Day 19
The theme today from the instructor was: "Get out of your comfort zone." How will you know what you can do until you try it? How will you know what you can do until you try a level 11, your new level 10 now? I really liked him but cannot recall who it was. He continually told me to push myself, get out of your comfort zone. He was actually talking to the entire class but his tone, his mannerism, and his words were to me. It was a good message for me today.
I related all of his words to my "no-excuse" year and commitment to myself. My shoulder might hurt due to arthritis but I need to get out of my comfort zone and stop worrying about what is going to feel tight later or what is going to be weak. Try it. Do it. You will not know until you try. So I did. I kept trying to lift my legs when I did not think I could anymore and punching harder when I was out of breath. I tried to change my breathing and this helped but I think I need some training in this area. I shall now go forth upward and onward today to see what other things I can do "out of my comfort zone."
Thanks, Farrell's.

---

Thursday, September 8: Week 9, Day 62

What a crazy day. I am late writing this journal entry and not even sure what to write on except about the topic of standing in class. Where do I stand in an exercise class? Definitely in the back. At least in the beginning. I noticed today that I have been standing in various places around the classroom. Not in front yet but definitely not in the back or in the corner where only 4 people can stand. I have come a long way. In fact, this is why I used to make sure I definitely stood in the back of the class.


Week 4, Day 18
On the way home today, I was thinking about where I had to stand today and where I choose to stand every day. I usually stand in the back and in fact in the back corner where I hope no one can see me. I stand where I cannot see myself in the mirror and definitely not next to the "experts." I noticed this today because there were more people here today than usual but yet the "usual" 5:15-ers stand in the same spot….their spots. Anyone coming in as a make-up class has to try to fill-in where available or head to the front. I hope I do not have to make up a class at a different time. How will I get "my spot?" I will just have to make sure I am there early. I really like where I stand, out of the way and hiding. I don't want to be out in the front and definitely not in the middle, because if I'm doing something wrong, I don't want somebody to follow me. I also don't want to be seen….by anyone. I really don't like working out with the group. However, it seems that at Farrell's, when everyone is working at their own level 10, no one seems to be paying attention to anyone else…except for me. I sure hope this changes as comparing myself to others is exhausting and I cannot spend time worrying about what others think or I will not progress for me but for them. Tomorrow I will try to stand in a different place and see how I do. Maybe.
---
Wednesday, September 7: Week 9, Day 61

Today is a great day. I just realized this morning with lunch that I have not had a Diet Coke in the past few days. I also realized that when I do have a Diet Coke I do not finish it and when I am out to eat and I order a Diet Coke, I also get a water and try to drink twice as much water as I do the Diet Coke. I have found that I am only drinking a half of a cup of soda at one time. Now that is progress. I am also eating soooooo much better than I have in a very long time and consistently following a meal plan. I feel so good, move better, starting to really look better, and am just so excited. Looking back at where I was during the weekend before my first day at Farrell's, I feel really great. Here is why…..


Week 4, Day 17
Today is the big day. The Summerfest Parade is today, and I am up at 5:30am to help parade participants. I helped set up, waited for the parade to start, and monitored and assisted with questions while moving the parade floats along. Through all of this time, I noticed that there were so many variations in choices for breakfast that everyone was bringing and sharing amongst each other.

As for me, I am going to be good. No donuts for me. Water, protein bar, and one diet coke for me. I know. I know. "Your choice is a Diet Coke, and you are now a part of a clean eating program?" That is my coffee. I have been working the past 3 months no watching my behaviors with a no-excuse attitude. This also pertains to my Diet Coke habit. I have gone from several cans a day the past 3 months as well as several refills when out to eat to one can of diet coke a day. That is HUGE, and I am okay with this. I do not drink flavored coffee and I do not drink sugary drinks. I started with diet coke years ago as an easy accessible choice of beverage. It was already in a can and easily accessible, and it was my "sweet treat."

I was quite proud of myself today. The one I took away from this day was that, just a few days into Farrell's, I had already bought into the Farrell's eating program. I was observant today with what others were eating and the choices that I had made. Not a bad start.
---

Tuesday, September 6: Week 9, Day 60

So I have not written a blog entry since Friday. That does not sound so bad since it was a holiday weekend except maybe it would have helped me. I missed Friday, Saturday and Monday with the intention of going in the evening or working out at home. I sort of worked out at home on Friday but my effort was pretty low….really low actually. I am not sure why I am losing momentum, which is what I would call it, but I am not excited to go work out. I want to but I don't go. Well today in my inbox was this link (see below) to guilty sabotage and I totally felt guilty. I realized that this may be my road block right now. (Remember when I said that there would be road blocks or mountains and valleys along the way?) I just said road block. Is that where I am really am at right now? I think I might be.

As I read this article, I realized I could relate to a few of the points including #2: Feeling bad for needing to ask for help. This one I could use a boost both in being at the workouts as well in my business life. Number 3: I might be comparing myself to everyone else. Unfortunately, when I don't attend class, I have nothing to compare to. Or maybe that is the point. Also, number 1, especially in the middle of the afternoon, seems to play a role. Number 1 says: You feel like you can't take a break.

Reading this article came at the right time. I do not have any related journal entry from the first five weeks since I was so excited. I must get that back. So, it is now 3:39pm on this Tuesday and I am going to the 4:30 class. I am heading to the south location, though, since I have a dinner engagement at 6 and it is closer to home. I will have time to work out, shower, and eat dinner on time. I better get dressed. See you. I will find my excitement again. I will let you know how it goes.

Oh yeah, here is the link to that article just in case you are interested.
Week 8, Flashback to Week 3
Friday, September 2: Week 8, Day 55
I just found out I have been depriving myself of food. YES! Let me explain. I have been very tired by the end of the day. (I think I mentioned this before in a previous post.) I am asleep by 9 o'clock or even 8 o'clock by Friday or Saturday. I am just drained; happy, satisfied but tired. I considered I was becoming more dehydrated but really have been doing well drinking water (considering I seldom drank water prior to Farrell's). Well, I asked Farrell's Ankeny Lead Coach to check my protein and carb numbers. AND GUESS WHAT? I was depriving myself and did not know it. In fact, I thought I was cheating when eating more carbs and protein throughout the day. I never felt hungry but just felt so tired and drained. As I left after class, I jumped for joy, literally, and ran out to go eat more food. I cannot recall being so excited since I started except when I drove the convertible home after a great workout and when I discovered my 5-week testing results. Let me share what happened.
Week 3, Day 12
I am SOOO excited. I'm down 6 inches AND just in 5 weeks. I don't know how I compare to others but I do not really care (first ever—I always compare myself). I'm just SO excited. Sometimes in the past when I have done a different program, I have been very nervous about whether or not I have done something to lower my weight or my measurements. This time I knew I'd done something but I didn't know how much and it didn't really matter. What did matter was that I did see results. I was excited to find out how much and so proud of myself. It felt good, and I am so excited. Yippy!!
---
Thursday, September 1: Week 8, Day 54
I had a difficult night last night of not sleeping as we found out a family member had a small stroke. I did not make the 5:15am class or the 6:15am class. However, while I was laying there about 6:30, I heard my horoscope…..something something something….Today is your day to rise and shine and roar. I thought to myself, yes it is. No excuses. So what if I am bummed that I did not make my normal class or the next one, but there are still 3 more this morning. Get up, rise and shine, and roar. Make today the day I choose it to be and not the type of day someone else chooses for me. Push away the excuses and take control. Control what I can control and do not let others control me. Remember, no excuses….this is a "no excuse" year. Rise and Shine and Roar. Ok, that is enough sunshine and happy tunes. Seriously, maintain that level 10 and move to the next new level, level 11, your new level 10. Move out of that comfort zone and move only forward without looking back. I think I heard this so much the first half of the Farrell's 10-week program. Let me share with you the day I had just two days before my birthday.
Week 3, Day 10
The theme today from the instructor was: "Get out of your comfort zone." "How will you know what you can do until you try it? How will you know what you can do until you try a level 11, your new level 10 now?" I really liked him but cannot recall his name. He continually told me to push myself, to get out of my comfort zone. He was actually talking to the entire class but his tone, his mannerism, and his words were to me. It was a good message for me today.
I related all of his words to my "no-excuse" year and commitment to myself. My shoulder might hurt due to arthritis but I need to get out of my comfort zone and stop worrying about what is going to feel tight later or what is going to be weak. Try it. Do it. You will not know until you try. So I did. I kept trying to lift my legs when I did not think I could anymore and punching harder when I was out of breath. I tried to change my breathing and this helped but I think I need some training in this area. I shall now go forth upward and onward today to see what other things I can do "out of my comfort zone." Thanks, Farrell's.
---
Wednesday, August 31: Week 8, Day 53
There's nothing better than the feeling of Freedom when you're done with the workout. There's nothing like Freedom when your red face and the heat from your red face is beginning to dissipate. There's nothing like freedom then to get into a convertible after a hard workout, taking the ponytail out, and letting the wind blow through your hair. It is the freedom of knowing that you are making a choice, giving it all you have working out, and putting it to the side until the end of the day. At the end of the day, you have to spend some time reflecting as it so important in order to prepare yourself for the next day, for your next workout, and for the rest of your life. It is also quite a feeling of freedom to know that you feel lighter today, more full of life than you have ever felt (even while being tired), and feeling so proud of the changes that you are making. Today is a good day, a great day, an incredible day. It is a "me" day. I am doing good things because of me and I know I am influencing others positively around me.
I did not always feel this way. During the third week, I felt like I was drowning and not sure what I was doing was good, or feeling good.
Week 3, Day 9
I still do not have all the band motions right, especially for arms. Just when I think I am improving, I feel like I take a step back. I am really tired many nights and fall asleep so early. I seem to be struggling harder now to get up. I cannot figure this out. Am I drinking enough water? Eating enough? My coach says I need to eat more protein. I thought was eating too much. I am working too hard. I have heard of that…working harder above your target heart range. No, it is just a little different level 10 today. I hope nothing is wrong….Maybe just my attitude. I need to figure this out before I get discouraged. Today on the Tiny House Hunters show I heard them say…."Sometimes what you wish for turns out better than you expect." I can't discouraged or I will never know if that is true or not. I just cannot wait for that day. Maybe that day of freedom from excuses and bad attitude about working out and not seeing results the way I want will happen. Maybe it will be better than I expect. I will keep plugging away. I will keep moving forward. I promise. A level 10 workout with a level 10 attitude…that is ever increasing.
---
Tuesday, August 30: Week 8, Day 52
I have not worked out yet today but want to share a thought with you regardless. Today, I heard that my horoscope said that "I am a work of art that displays "You earn what you sweat for." Earn your shower. I think I just heard this the other day, but it is so true. Taking care of yourself is not easy. Well, it actually is if I admit it. What is not easy is changing your life from the norm you have created that did not include exercise and eating healthy (the majority of the time). What is not easy is moving to something you are not used to and may be very outside of your comfort zone. There are just so many distractions as well, whether it is food or time or meetings or children or just about anything you can think of. Make yourself a priority at least two times a day, first in the morning with a workout and a glass of wine or beer in the evening (I mean a time for reflection). Spend it with friends or spend it on your own. You decide. Just do it. Earn your way of life like you earn the money you love to spend. I am working for this change….a change in priority related to my body, my heart, my sole, my health, and my love of life. Rid of the distractions and get up. I chose this priority and still choose it 8 weeks later. I am working to carry forward what I started. Here is my journal entry from the third week of starting Farrell's. I hope you choose a "no excuse" attitude and chose a new priority. (I just reread this journal entry again. I still need to start doing those extras. I will make it a priority tomorrow after class. No excuses, right?)
Week 3, Day 9

I do have to say I am nervous about my coaches. Are they seeing what they should from me? Am I really motivated? Can they see that? I want them to push me, call me out if I am not doing something right or could be doing a move better, and tell me when I am doing something well. Do they see a level 10 from me today and the past couple of weeks? If not, I want them to please tell me.
Periodically, my coaches send out an email about ideas for nutritional success as well as some overall information. Some of this information is not new to me. However, with my new "no excuse" attitude, I did pay attention to the suggestions to do the "extras" after class. If extras happen every day, I am going to shoot to start at 3 times a week and then increase each week from there. No reason not to go. What else will I agree to with this new "no excuse" attitude? I cannot wait to see where I am headed. Maybe I should challenge my coaches and classmates to have a "no excuse" attitude yet (because I keep hearing the excuses). I will tell them: "Let's go. It is time. Can't do everything? Then, do what is right for you but just do it. I've got your back." At least that is what I want others to say to me. Knowing I have unconditional support speaks more volumes to build trust, belief in each other's abilities, and lifetime changes.
---
Monday, August 29: Week 8, Day 51
I have not worked out yet today but want to share a thought with you regardless. Today, I heard that my horoscope said that "I am a work of art that displays the power of empowerment," or something like that. It has been on my mind all day. I was not able to go to my early morning workout but am heading there this afternoon. And after being in a bit of a slump lately, I have decided to take control again. I have found the "power of empowerment" or whatever it was saying, and I am motivated to finish the 3 weeks off stronger than I started. I am less fearful of what others think of me when I am working out. (I am of the mind that everyone is paying more attention to themselves than to me. I can only hope.) I am a canvas in which the paint is being smeared to become an abstract of my life. I know it sounds corky but I am laughing out loud too. It is corky but so very true. I am a work of art and I change every day. I am in control of that piece of art based on my motivation and my motivation is based on my mindset. And, I get to choose that mindset. So today I am moving forward, picking myself out of this slump, and displaying an artwork of empowering myself to do whatever I want. Want to join me? Don't think you have the motivation? Are you scared? Don't worry. I am too. During my first few weeks of starting Farrell's, I wrote in my journal just about this. Let me share and maybe I can encourage you to join me next session. Yes, I am continuing on.
Week 3, Day 8
Motivation. Is this what truly drives me or is it really fear? I say fear…at least today. My coach sent out an email yesterday because only two of us were in class. She asked the question regarding why others were not coming, what's not motivating us, and what she can do more of to help with motivation.
It intrigues me to try to understand what motivates everyone and for me it's something different every single moment, every single day. As a business owner and as the wife of a business owner and entrepreneur, I want to make sure that I have a healthy mind, body, and soul and that there are no excuses because I'm afraid of risks or anything really. I don't think I've ever been afraid of hard work but I'm definitely afraid of failure. I am especially afraid of people seeing my weaknesses, especially in the gym. Should I just pretend no one sees me, stand in the back of the class, look down so I cannot see anyone else, stand behind my bag, or pretend everyone else is worse than me? Yep, they will all work. My motivation is fear and I am ok to admit it. Hopefully though, this will not be the only motivation that moves me to better health in the future. I hope it is the small steps to feeling better, to moving better, and to looking better. Working out is not the hardest part but the easy part. Facing the emotional, intellectual, and soul searching roller coaster is the hard part. But I got this. I have already started and I sure do not want to start over again. That IS hard work!
---
Sunday, August 28: Week 8, Day 50
Today, I realized I missed writing my blog yesterday. I actually even missed my workout class. I just could not get up and that was even after sleeping since about 9pm Friday night. It seems to be that Friday nights end so early for me the last few weeks and Saturdays are so hard to get up. We had plans in the morning so I could not make the other workouts. I thought by now I would be adjusting but I am just plain tired Friday nights, and Saturday mornings are so hard to get up. However, when I miss Saturdays, I am up on Sundays and working out either outside, on the treadmill, working on my mile, or some other form of exercise. In fact, today, I worked on my mile and I live on a street that goes up hill both ways. (I am in the middle.) I then worked in the yard for about 4 hours trimming bushes and pulling weeds. I tried to use the "My Zone" strap to keep track of my effort and calories but I must have been too sweaty after my run and could not get it to connect.
I really do not have a past journal entry to compare to today's thoughts and blog, but I thought it was important to share that if some of you are having trouble adjusting to a workout earlier in the day or even adjusting to working out in general, so am I.
This morning on Facebook, I saw these two quotes which really applied to what I am trying to relate to and share. Tired really is a mindset and sometimes it is really a result of changing times and a morphism to a better life. Now to get ready for the start of the week. Here I come Monday.
Week 7, Flashback to Week 2
Friday, August 26: Week 7, Day 48

Earn your shower. What you earned is a product of hard work. Something earned and not given brings true results and lifetime changes. Anything worthwhile is earned not given. I heard the theme loud and clear this morning. I earned my shower, I'm pretty sure. However, I just did not feel into it. I feel like I am in quicksand and losing steam. After a week of using it, I am barely getting into the red zone according to my new "heart rate band" and my effort is only in the 80% range. I felt like I was pushing myself; wasn't I? I know my allergies are taking a bit of a toll and I've missed two classes the past two weeks (and done nothing at home). My coaches seem to have fallen off with only minimal communication, and I am still not doing extras. AND where are all my 10-week classmates? There were just a couple of us this morning out of 15. Just when I was starting to reach out to a few no one seems to be around now. Maybe I am not the only one needing extra support. Maybe I should contact them. I know school started this week but I thought that would bring more regularity. I wish I had the same excitement as on the day before my first day in week one. I was so excited. And now I am worried I will not make as much progress as the first five weeks. Have I really earned progress in the last two weeks? Have I really truly put in the level 10 hard work? Do I really need someone to still hold my hand? I am saying "yes" at this point, but I also need to decide what responsibility that I am going to take on myself to get me back to day one when I could not sleep the night before. Maybe I need to remember when I wrote about baby steps…..


Week 2, Day 8
I made it through the workout today and don't feel bad at all. However, 4:40am came earlier than I expected, especially after I had woke up at 1:30am, 2:45am, 3:15am, and 4:15am. I must have been excited or I was afraid I would miss the alarm. Either way, I just knew that I was so happy that I started Farrell's today. Throughout my workout, I felt like I represented a level 10 today. I did feel like I got overheated and I know my blood pressure dropped when we continually moved from the floor to the bag and back to the floor so quickly. I definitely need to eat a little something on the way to class. Baby steps though. That is what I need to remember: Baby Steps. Baby steps lead to better progress. Baby steps lead to long-term results. Baby steps to life changes. Baby steps to permanent changes.


---
Wednesday, August 24: Week 7, Day 46

Just when I start to get the hang of the newest change, they stick it to me again and switch it up. Thank you, Teri, for the Wednesday Fun Day workout. I really liked starting on the bag right away. I worked hard but did not realize it. The workout was broken up between the bag and floor. I watched my "effort" percentage on the TV screen and got to 90% a few times. I was pretty excited about that. I did notice that my face was getting red and then realized that I don't think that this had been happening in a while. In fact, I tried to recall if I have had trouble control my breathing or if my blood pressure had been dropping when going from the floor and back up. Thinking back over the past week or so, I am not sure that I have. THIS IS AWESOME. I really might be making some progress. I usually stand by a fan which has helped a lot but not today or this week at all (by chance not by plan). EEEK. I can't believe it. I have improved and did not even know it. This sure was not the case just a few short weeks ago.

I believe I am moving up in my level 10. Maybe I am even at an 11 or 12 now…my new level 10. When I reviewed my journal entries from the first 5 weeks, I looked for a day that related similarly to what I was feeling today and when I made the turn, when I realized that my level 10 would not always be the same and that my level 10 would go up and down. I found it. It was July 19. That was when I think I really started to turn the corner regarding how much effort and how much heart I was really putting into this journey, this change, and the better me.


Week 2, Day 8
It is July 19 and on the radio on the way home from Farrell's this morning they were discussing the topic regarding: "Do you love what you do? Do you immerse yourself in your job? If you don't, why are you there?" As I listened to their discussion, I considered my level of immersion into this Farrell's journey that I am on; actually my journey with Farrell's life-changing opportunity. Why am I here at Farrell's? Why am I truly here? My shoulder has been hurting so bad, growing from discomfort to maybe a little pain. Am I hurting myself or helping? Am I really working at what I've committed to do? Am I really working at a level 10? Maybe it is not about "A" level 10 but "MY" level 10. Do I have a different level 10 every day? I think I do. I never thought of it that way before. I thought I was just working to reach a level 10. In actuality, I should be working to a level 10, whatever that may be each and every day. My Level 10 today may be and should be different than what it was yesterday.

I think I am making progress, not only in my health and body shape but also in my mind and thought processes. I am realizing that every day is going to be different, but every day that I have a different level, a different struggle to meet and greet, a different mountain to hurdle then I have a different me. Hmmm. I am doing good. I am immersed. I am committed. Good job, me.


---
Tuesday, August 23: Week 7, Day 45
So today was a band day for my arms. I used to really dislike band day. It was monotonous, boring, and I hated it. During these 10 weeks and several years later, I love band days. I do not think that I have done the same workout on bands since I started six weeks ago. The music is better, the instructors are amazing, and the workouts sometimes include more of a cardio workout. I even have increased my strength and band colors and definitely have improved my control. I no longer track (or even try to track) the color of my bands or how many I can do. This allows me to focus on what I am doing at the moment and I grab the toughest band and work my way down if I cannot maintain my form. This thought process forces me to focus on the exercise, the form, and how many I am able to do. I now realize that is not important to keep track of the color of bands that I am using if I am working towards a new level 10 every day. Plus, the workouts are not the same and there would be no way I could keep track. In fact, I remember one of my first band days which was a disaster. I am sure you have had a day like this with new workouts. Here was mine.


Week 2, Day 8
Farrell's band day today was so fast I wasn't sure if I was supposed to keep track of my colored bands, focus on my form, or getting in all the counts; and then to try to write it all down in my book during the workout. I was a mess and sure I looked like it. In fact, I could not remember anything that I did in regards to which colors I used, how many I completed for each set and each exercise. All I know is that I did push myself, and my shoulder is killing me. I do not know if I am doing the exercises wrong. I am not sure if I'm working my chest correctly or my back. I do feel good about my form with my triceps and biceps and shoulders and definitely know that my shoulders are my weakest link. I know the craziness will subside but maybe I should ask questions or have someone watch me. I know I just cannot keep watching everyone else as everyone seems to be doing different things (maybe they do not get it either). We shall learn and learn together. Maybe I will ask or maybe I won't (I could be the only one). Wish me luck.


---
Monday, August 22: Week 7, Day 44

"Excuses get you nowhere off the couch." "Excuses burn zero calories on the couch." "Excuses are bad days and everyone has them." I seem to be hearing the "no excuse" theme over and over. Today, the instructor had every saying under the sun about excuses this morning as I worked out at a later 8:15am class because I had a 6am morning meeting. Good thing I did not have an excuse for not attending any workout today as I think she would have called my name out for every one of these sayings. It may have sounded like…."Renee, excuses are what got you here. Renee, excuses are why I have not seen you sooner. Renee, excuses were created for those who don't care enough." Thank goodness I started my year off with a "no-excuse attitude." Thank goodness Farrell's offers so many classes and has an answer to my every excuse. You really have no excuse. All you have are plans to come to class and to plan your meals. Otherwise, they do most of the thinking for you. They plan the workouts and tell you what to do when. They provide meal plan templates. They give you the bands. They give you the book. They give you all the tools you need to be successful. You just have to make the choice to drive to the gym, choose your meals, and give it a level 10 every day. That is it. They have more responses to our excuses than you can imagine. All you have to do is change your mindset and change your answer...make a "no" a "yes."

As I read my journal entry from week two, on Monday, July 11th, I talk about no excuses and setting goals. I really dislike goals or maybe it is just the word "goals," but goals do not motivate me. Let's see if you relate to my July 11 journal entry and decide for yourself if you can change an excuse into an "excuse me, I sure can."


Week 2, Day 8
It is the second week of Farrell's workouts and I was asked about my goals for the next two weeks in an email from my two coaches. As some of you know, I do not like goals. I would rather consider them as a list of accomplishments. I know it means the same thing but the word "goal" just seems to be too broad with no end or a thing you can fail at. At least "a list of accomplishments" means that there is an end to a means…an accomplishment, a result. Am I the only one with a dislike for goals? What do you call it when you make a list and get things done? Or maybe you love goals? Tell me what I am doing wrong by not using the word goals or what you think about my idea of calling it a "list of accomplishments." Maybe I will ask my team or post out on Facebook and ask.

Anyhow, I responded to the email with (1) Get a handle on meal planning; plan meals and (2) Attend Saturdays (not something I have done in the past). I thought these were good. I have tried to plan meals since our daughters were little when my husband and I coached various sports and taught high school. Back then, I thought planning meals was a means to keep us organized and trips to the grocery store to a minimum. Well, it sounded good when I did it but I was the worst one in the family as I did not follow the plan. I liked to eat what I was hungry for and not always what I had planned for. When our daughters were a little older and involved in so many things in junior high and high school, I had to plan for meals that were easy and allowed for us to still eat at home all together. That did not go too bad but I decided that morning or the night before, not the week before and then they were not the healthiest of meals or lacked veggies or fruit.

I have to do better now, today. The girls are in college. We have more control of our schedule, and there are no more excuses. Goals, accomplishments, lists, SMART goals, HARD goals, or whatever you want to call them are important. Planning is also valuable to achieve success so meal planning it is. It may actually take less time to plan than to come up with more or different reasons why we can't. Purge the excuses. Purge the pounds. Bring good health and energy back. There is no better accomplishment than that.
---
Sunday, August 21: Week 7, Day 43

I took today to read my journal from beginning to end to review my progress, to review where I was 6 weeks ago and where I am today. I noted that today was another free day and noted that sometimes I have worked out on some Sundays as I had missed a Saturday here or there. I also realized that I am still eating pretty good on free days with only one meal out a weekend rather than 4 meals. I am trying to put my new habits into practice every day and not just 6 days of the week.

I also focused on my journal entry on Sunday, July 11, which happened to be the last day of Summerfest. I was so proud of myself for only having one corn dog and a gyro during Summerfest. I was also so proud of myself that I was starting Farrell's the following Monday but was a little shocked at how friends and acquaintances responded to my telling them about my new journey. Have you had this happen to you before? Don't let it discourage you. In fact, setting the example and changing your own behavior are two ways that can have the greatest influence. Ask for honesty from your friends and tell them how they can support you. Let me tell you what I am specifically talking about…..


Week 2, Day 7
Today, I worked at Summerfest. It was beautiful out, a little hot, but it did not matter. I am starting Farrell's tomorrow. I have a mission. I told many friends that I was starting Farrell's and changing my life. I have worked out hard before to lose weight but I never have told others that I was "changing my life." I heard a while back while working to start a new boat chartering company that you MUST tell others what you are doing so they can support you. It also helps us to tell others, because they usually respond in a positive manner and it WILL build your self-confidence. So, I tried it today and shared that I was changing my health with a no-excuse attitude and I was going for it.

Unfortunately after sharing with several people at Summerfest this was what I was doing, I heard friends say "You don't need to do Farrell's. You look great." Well, guess they have not seen me without my clothes on, and I realize that they are not in my body and do not know how I feel, physically or emotionally. I asked them not to tell me things that I may want to hear but respond more so with a recognition that…"yes, I am so glad that you are working towards a better you." Or… "That is great. I was beginning to notice changes that made me start to worry." Friends, I am asking you right now to be honest with me and others. I may look ok but I may not feel okay. Help me. Now, don't tell me that yes you see that I have been becoming heavier or that my spunk has been skipping its step, but it is okay to tell me you have seen changes and are so grateful that I am letting down my guard to do something about it. Then, ask me how you can help to support me. Without judgement and with friends, I can conquer all.
Week 6, Flashback to Week 1
Saturday, August 20: Week 6, Day 42

There is nothing like feeling accomplished when you have to miss a Saturday class because you are heading to the farm for a full-day's work of cutting down trees, fixing fences, pulling and spraying weeds, creating Christmas presents from the fallen trees, loading and unloading debris and driving it to the burn pile (the biggest burn pile I have ever seen). This was not the first Saturday I had to miss. However, each time I have had to miss (2 other times to be exact), I was traveling and did work out in the gym and pool. I have learned that there is no excuse for bad health. As such, you miss a Farrell's class; you make up the Farrell's class. How you do that is up to you, and hold yourself accountable. Ask your coach to help you be accountable. Ask a friend. There is no excuse. During week two on the first Saturday that I missed, my coach was not about to let me slip. She held me accountable and this is how….


Week 1, Day 6
Today, I had to miss this today's class. We traveled to Arizona to spend time with my mother-in-law for a quick weekend. When I reminded my coach I was going to be gone, she immediately text me and said "Don't forget your workout. Send me pictures." Guess I was not going to skip anything. Thanks, Amanda. So when we got there, I ran down to the gym for 30 minutes to work with the weights and run on the treadmill. Also later in the afternoon, I took a dip in the pool, swam laps, ran from one end to the other, and raced my husband around the pool. I even had him take a video of me swimming. And then I sent the pictures and video. Thanks for the accountability and reminding me that I can have fun with my workouts even if I am not in a Farrell's gym. Maybe Farrell's message of making lifetime changes and not fast changes is starting to stick.


---
Friday, August 19: Week 6, Day 41

Today on my way to 5:15 am class, I heard the horoscopes on the radio. Mine today was that as a Leo I was to be offered huge opportunities and I was to take advantage of them. Trying to reference that to my life, I realize that going to Farrell's gives me a significant opportunity every day to do what I need to make my life better and healthier. Even though my shoulder is killing me today, my form when doing push-ups is horrible, and I still feel not quite myself, I do have an opportunity. I have the chance to work through the discomfort and push to my level 10 which seems to be a little different every day. As I think back to my first Friday in Farrell's, I think about one instructor who consistently told us to work to our level 10 and a little more as well as what my thoughts were about this as I wrote in my journal. Let me share that journal entry with you and the relevant opportunity I see today: The opportunity to seize the moment and push to a new 10 every day, not just a level 10.


Week 1, Day 5
The theme today from the instructor was: "Get out of your comfort zone." He continuously coached us stating….."How will you know what you can do until you try it?" How will I know what I can do until I try a level 11 which becomes my new level 10 now? I really liked him but cannot recall who it was. He continually told me to push myself, get out of my comfort zone. He was actually talking to the entire class but his tone, his mannerism, and his words were to me. It was a good message for me today.

I related all of his words to my "no-excuse" year and commitment to myself. My shoulder might hurt due to arthritis but I need to get out of my comfort zone and stop worrying about what is going to feel tight later or what is going to be weak. Try it. Do it. You will not know until you try. So I did. I kept trying to lift my legs when I did not think I could anymore and punching harder when I was out of breath. I tried to change my breathing and this helped but I think I need some training in this area. I shall now go forth upward and onward today to see what other things I can do "out of my comfort zone." Thanks, Farrell's.


---
Thursday, August 18: Week 6, Day 40

I am hurting this morning after class. My arms felt like jelly and that I had no control. My neck is sore from Tuesday (guess I was using more of my neck rather than my stomach muscles during sit-ups), and the bands felt the hardest today like it was the first week. I did go up in bands and felt pretty good about it until I could not keep going. I moved down in color periodically but then tried to move right back up. I kept doing this over and over knowing that if I do try I will never know today. Besides so many others were moving up in bands and I did not want to be left behind. My thoughts today related back to where I was during week one at the end of the week and what I had heard on the radio that morning. Rewind to week one again and here is what I heard.


Week 1, Day 4
The thoughts I had during the workout today related so much to what I heard on the radio while on my way home. Today was such a bad leg day and I felt that I could conquer the world, and then I went up in bands and thought I was going to bust at some points.

Anyhow, on my drive home, radio commentators were sharing the horoscopes for the day. I do not recall which sign that caught my attention, but it was about bumps in the road today and what we do with those bumps is what matters. It is those times that display our true character and perseverance. They are right and I say the same about mistakes. Mistakes are made and that is okay. It is what we do with those mistakes and what we have learned from them that matter. Same as the bumps or the times that just seem so hard. Accept the bumps as part of the journey, and if we keep our challenges at the size of bumps, then they will not become hills or mountains. Sometimes overpasses work as well in order to reach the summit. Or just running over those bumps and facing them head on works too. Today is my day to face those bumps.


---
Wednesday, August 17: Week 6, Day 39

I was not feeling so well today but went anyway; well at least into the driveway. I then turned around and came home. Just did not feel myself. This happened once before during my first week, on the first Wednesday (weird coincidence as I just realized it is the first Wednesday in the second half of the 10-week challenge).

I just have not felt quite right all day, in fact. I thought I would make it to the afternoon class but just did not. I do not think I slept well last night of which did not seem to help me this morning. I have not figured out why I did not feel motivated to go as I know that workouts help when you are not feeling well. I did seem to have great focus today and got a lot of things done. In fact, I have been drawing up loose ends before I head to some pretty big tasks at hand and just felt like I needed to push on with as limited interruption in my day as possible.

Oh, that sounded bad. Is my work out an "interruption" or not a priority? Today, it just seemed that if I did not make it to my morning workout I was not going to make it at all. As I look back in my journal on this same day in the first five weeks, I find that I missed my morning workout as well but due to lack of sleep thanks to our new kitty. Wish I had felt as motivated today as I did then to make up that missed session. I was so motivated that day. Let me tell you about that first Wednesday of Farrell's and remind myself as well that today should have gone the same way.


Week 1, Day 3
Well today did not start out the best. I was woken up off and on all night with our new little kitty, Tucker Junior. He is so active, and we usually play with him before bed so he sleeps all night. However, we were gone most of the night and just went right to bed. I was just plain tired, both my body and my mind. I just had to close my eyes. Too bad Tucker Junior did not feel the same way. He was up several times jumping on me and playing tag with my toes (even though I was not even moving them except when he would bite me). He thought this was so much fun. I did not. As such, 4:40 AM showed up without me and left me behind. I was even to do my run for testing this morning. Maybe it was unconsciously planned, but since the morning is so much cooler and it has been so hot lately, I would have preferred to get up and run after class.

The best part about Farrell's is that there is really no excuse for missing class. There are always several classes remaining after the one you may have missed. So, I went to the first afternoon class at 4:30 PM and worked out for the first 35 minutes and then ran my mile. Please, if you cannot make your assigned class, please, don't think that all is lost. Go to the next class, get over that you missed your early one, and move on. Just get back up the next morning.

By the way, the weather during my run was about 90 degrees. It was so hot which did not make matters worse since I really do not like to run. I just cannot ever really control my breathing. I give up on running early on due to not being able to catch my breath even before my legs give out. However, I did run nearly a block and a half and walked superfast for the rest until the end when I tried to sprint the last half block. I was drained and it was over. Only 12 hours before the next work out. I can do this.

TODAY'S REVELATION
It is okay if you miss but it is not okay to feel guilty. There is no reason to. If you make a choice not to go to class, you must be okay with it. If you are not, then go. You will thank yourself later. I shall work to not let a day like today repeat itself in the future. I got this and so do you.


---
Tuesday, August 16: Week 6, Day 38
Have I told you that I am down 6 inches? I don't know how I compare to others but I'm SO excited. Sometimes in the past when I start working out and check my status after a couple of months, I have been very nervous about whether or not I have done something to lower my weight or my measurements. This time I knew I had made progress, although I didn't know how much. It didn't really matter to me though. What did matter was that I was excited to learn how I had progressed. With my results, I cannot tell you if I was looking for more, but I can definitely say that I was just looking for something and now I found 6 inches (or maybe I should say I lost my first 6 inches*). Either way, now that I saw progress, I want more.

In fact, to measure my level 10 and work for more, I invested in the "MyZone" strap. I understand that what the digits say and how I feel may reflect two different things but I am curious. I just hope to push myself more and to see if what I think I am doing is what is really happening. No excuses and no letting myself down; only a means to pushing for more. No letting myself down like I felt I was doing when I first started. How? Let me explain about my Day 2 during the first five weeks.
Week 1, Day 2
It's Day 2 of Farrell's and I am feeling a bit out of sorts. Not because I do not know what I am doing but I do not know anyone. I feel like a loner. I am sure I am not the only one, but I am feeling a bit like I have let myself down since I could not be at the orientation and initial testing this weekend. I went through Farrell's many, many years ago (in the days of the red boxing gloves) and I have heard that some things have changed. I will try to set up an appointment to go over what I missed. I am already starting to question if I am really performing at a level 10 if I cannot commit to everything. I have not met my group of 10-weekers who started at the same time. I do not know my coaches yet except for via email. I think I know who they are but not sure. I even just got my book yesterday and have not even looked at it. Maybe I should wait until I can fully commit and do everything that Farrell's has set up for their program (yes, this should be a question and a statement)!?

It will be okay. I AM doing something and not skipping anything. I am just rearranging my schedule. I know I will not be the only one. I have to accept that everyone is not the same. What matters is that a friend asked me to join Farrell's and asked me to change my life. I accept and I thank her for that. I know that I will thank myself too by the end.


---
Monday, August 15: Week 6, Day 37

What a great weekend. I got my 5-week measurements and am down 6 inches total (increased an inch in my arms though), decreased my run by nearly two minutes, and increased my sit-ups and pushups. I even got to race my car at the Ankeny airport with the Corvette Club. I am not part of the club but was invited by a friend, and I could not have had more fun. I had so much adrenaline at one point after I just finished my first run in my car and I let out a scream. I was so excited. I did not go too fast around all of the pylons but definitely fast enough. I was beyond ecstatic to say the least.

Life is like stepping on the gas and brake pedals. It is up to you when you choose to step on the gas or step on the brake. Right now, I am putting on the gas and not letting up any time soon. As such, I would like to share with you my adventure with Farrell's starting on this second half of my first 10 weeks. Why now and not on Day One? Honestly, I did not have the confidence. Today, I am pressing my gas pedal and working to change a few more things in my life and I want to share it with you. Fortunately, I took this 10-week journey to heart and actually started a journal from Day One. Now that my first five weeks are completed, I took a bit to look back, and I want to share my Day One with you.



Week 1, Day 1
I have to go in today to get my measurements including my weights, body scan, sit-ups and pushups. Yep, I am doing Farrell's and I cannot go to the orientation tomorrow. I cannot even go to the testing on Saturday. Summerfest is here with so many celebration activities throughout the week including the parade which prevents me from following the normal Farrell's schedule as I volunteer for the Ankeny Chamber and Ankeny Rotary. This is my life…a juggling act but I chose on January 3 that this was going to be a year of no excuses.

I do not necessarily like goals and do not write them down, but I love lists. As such, at the start of the year I made a list in my head of what I have been putting off due to, what I now realize, were excuses. I started a boat chartering company for our boat in Key West (well, I really did in October but did not know how to start it so I took my time). I did not want to make any mistakes. I decided to deal with my fear of risks; the risks where everyone can see the results; and the risks of having others see my weaknesses and go. I chose to dig in deep and just do the things I have been putting off.

Being healthy has always been on my list of things to do and I do not do too badly except that I am not where I should be with sleeping, weight, feeling good all the time, and eating. What has not been "too bad" has actually been just enough bad to not be helpful. So, now it is July and I am jumping into my health and exercise with full force. (Thank goodness I had been working out in my basement on the elliptical and treadmill some as well as with videos periodically.) Thanks for reading. I hope you will see not only the changes in my body but the changes in my mind and thought processes. I am on a mission of a healthy life and a healthy mind and hope that you will join me.